Big update of game win probabilities app
October 28, 2014
I've made some more big changes to my win probabilities app. The biggest change is that the app now will show the win prob graphs while games are still on-going. Here's an example: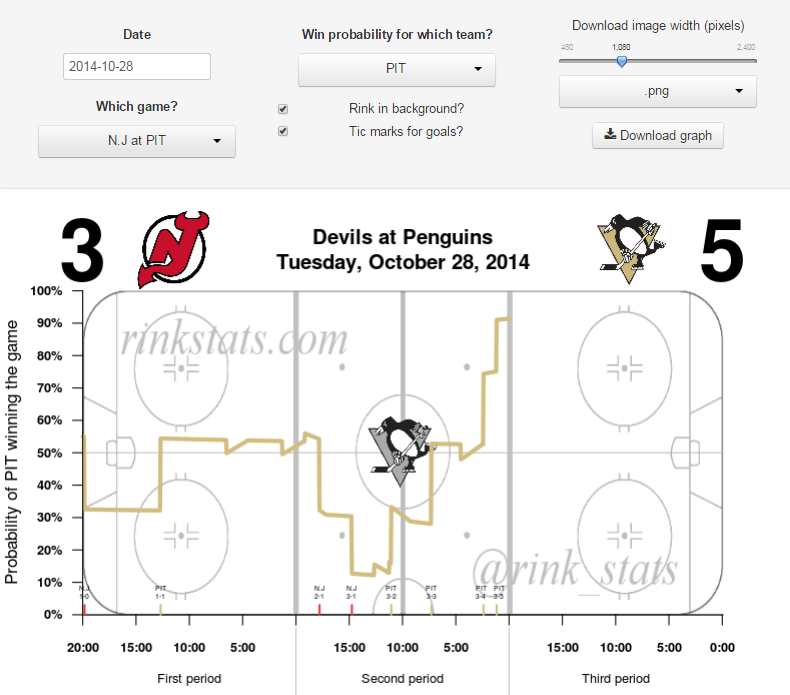 The app also should now run a fair bit faster because I no longer have to get the play by play data from the NHL's website. Instead I've folded by code into the code used by War on Ice, and I now use their play by play data. There'll be more big changes to come related to this, so hold on tight.
If you want to find out more about the statistics behind the app, check out this post.